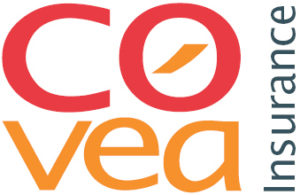 Now Midway offers even greater choice for property owners
We are delighted to announce that we have added a new insurer to our wholesale panel – Covea Insurance. The addition of Covea will give us more flexibility, enabling us to perform an even more comprehensive search of the insurance market on your behalf to find the most appropriate insurance product for your block.
Why Covea?
Covea Insurance are part of the French mutual insurance group Covea.
The group has attained a Standard and Poor's' A+ Stable' rating.
In 2016 Covea served over 1.5 million policyholders, generating premiums of £666m
Covea has more than 50 years of trading experience.
The company is keen to work with us to develop a bespoke product which encapsulates all of our core values, with competitive rating and wide experience.
Commenting on the announcement Tim Grant, Head of Small Business & Commercial Schemes at Covea Insurance says: "As a long-standing insurer partner for their retail business, we are absolutely delighted to join Midway's panel of insurers for their wholesale business and believe that this further strengthens what is already an exceptional proposition"
Paul Robertson, MD of Midway Insurance is pleased to add additional capacity to the range of cover on offer: "based on yet another of our bespoke policy wordings along with all the core values you expect from Elevations Express"
A relaxed unoccupancy clause; an additional £500 excess simply applies to individual flats when they are not furnished to a level fit for habitation.
Loss of rent for rented flats – rent cover cascaded down to a lessee letting out their flat
Indemnity to Managing Agents
Average-free wording
No unworkable warranties
If you would like more information on our products and our core values see here.
For a quotation please either click here, phone 0345 370 2840 or email info@elevationsexpress.com and we will be happy to help.